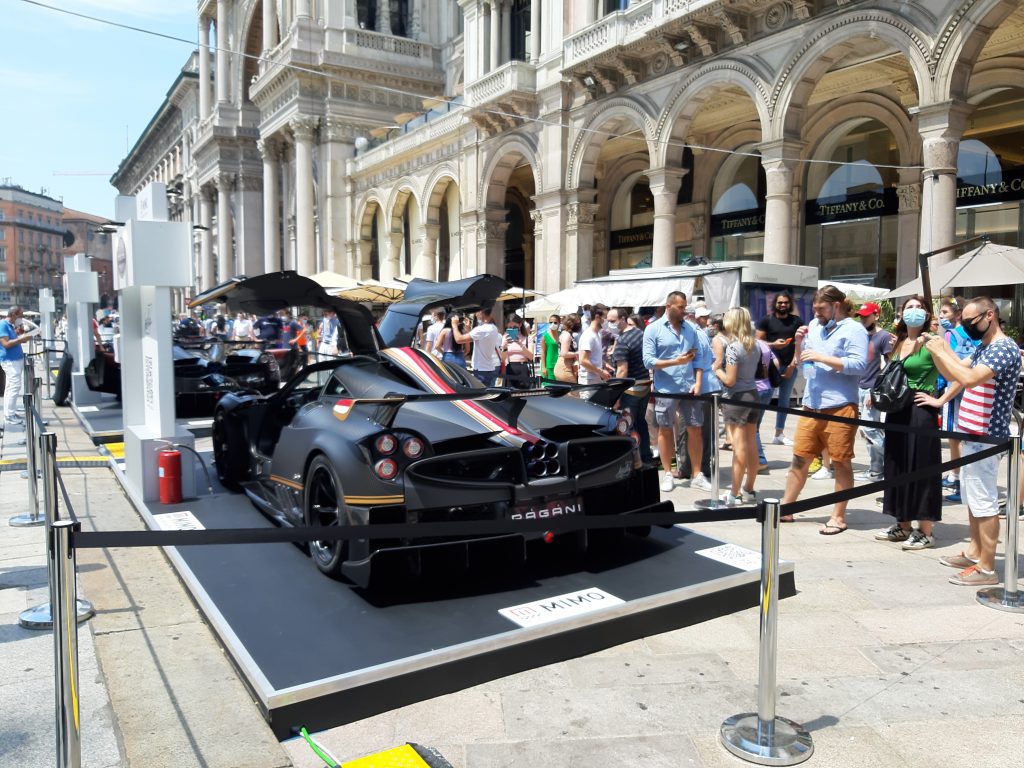 This is one of the first public event after the lockdown in Milan, Italy. A collaboration between the cities of Milan and Monza, it aimed to boost the tourism and automotive industry of these cities which suffered a great loss during the pandemic. The event was held from June 10 to June 13, 2021. It is an open air motor show displaying the latest sports car, city cars, motocycles, SUVs, Jeeps, Electric and Hybrid cars. They were displayed around the grand Duomo Cathedral, and in the streets of Corso Vittorio Emanuelle, via Dante, Piazza Cordusio up to the Castello Sforzesco.
The open air car display concept allowed interactions between the manufacturers and the public. The visitors were face to face with the latest technical innovations including 10 first national and world series. Each car displayed has a totem with a QR code. The visitor can scan the code and get all the technical images and information from the website.
The brands participated in the MIMO 2021:
Aiways, Alfa Romeo, Aprilia, Aston Martin, AUDI, Automobili Lamborghini, Bentley, BMW, BMW Motorrad, Bugatti Cadillac Citroen, Corvette, Cupra, Dallara, DR, DS, Ducati, EnelX, EVO, Ferrari, Fiat, Foglizzo, Ford, Garage Italia, Harley Davidson Helbiz, Hyundai, Honda, Jaguar, Jeep, Karma, Kawasaki, KIA, Lancia, Land Rover, LeasysGo!, Lexus, MAK Wheels, Maserati, Mazda, McLaren, MG, Militem, MINI, Mitsubishi, Mole Urbana, Moto Guzzi, MV Agusta, Opel, Pagani, Pambuffetti, Peugeot, Pirelli, Porsche, Renault, SEAT, SEAT MO, Series, Skoda, Suzuki, Tazzari, EV, Toyota, Volkswagen, Weltmeister amd Zero Motorcycles.
My Gallery
More photos and videos of the motorshow in my instagram Easyshopppingmilano.
Thank you for visiting my site.😊