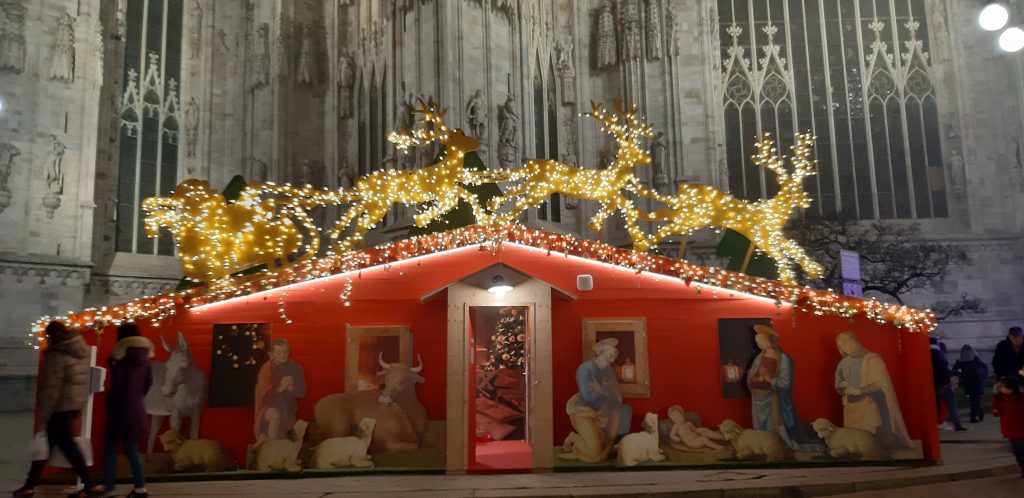 What does an italian Christmas look like? Enchanting! The colorful christmas decors from Corso Vittorio Emanuele to Piazza Cordusio illuminates the shops and restaurants around the plaza. The Christmas tree in front of the cathedral and the festive atmosphere of the Chrismas market attracts visitors and tourists from around the world. These past years, the city always promote the concept of sustainability in celebrating the holidays. Using energy saving christmas lights and promoting better and quality gifts and recycling. So many people cannot travel to Italy this year due to covid restrictions. I hope my pictures will show you how elegantly magical our city in this yuletide season.
THE CHRISTMAS TREE IN THE PIAZZA DEL DUOMO

This traditional christmas tree in front of the cathedral is callled "Kilometro Zero", which means that the tree was grown in the area nearest to Milan. It was from the hills of Cittiglio in the province of Varese. 10 new trees will be planted in exchange of this tree as part of the sustainability program. It is a 24 meter Christmas tree decorated with 80,000 colored lights, 800 christmas balls in glittery red and sillver colors and more than 60 giant flowers.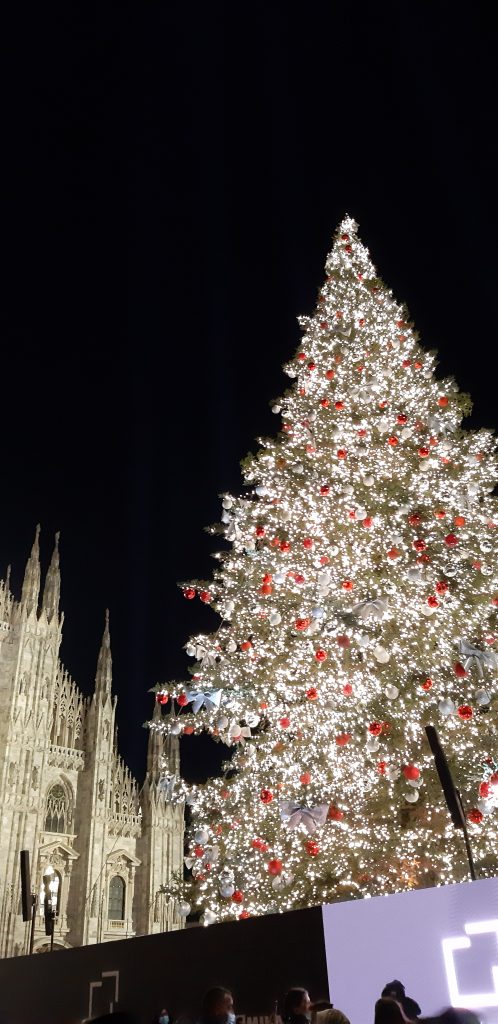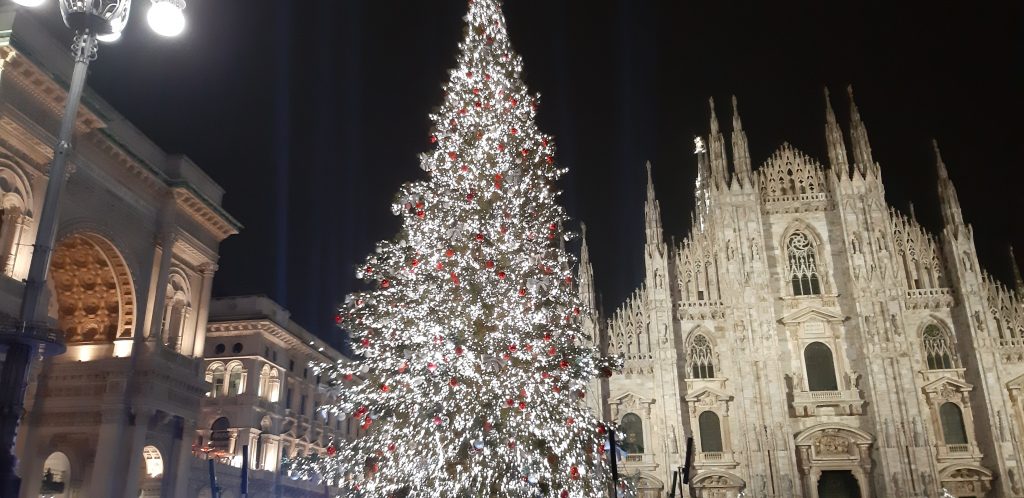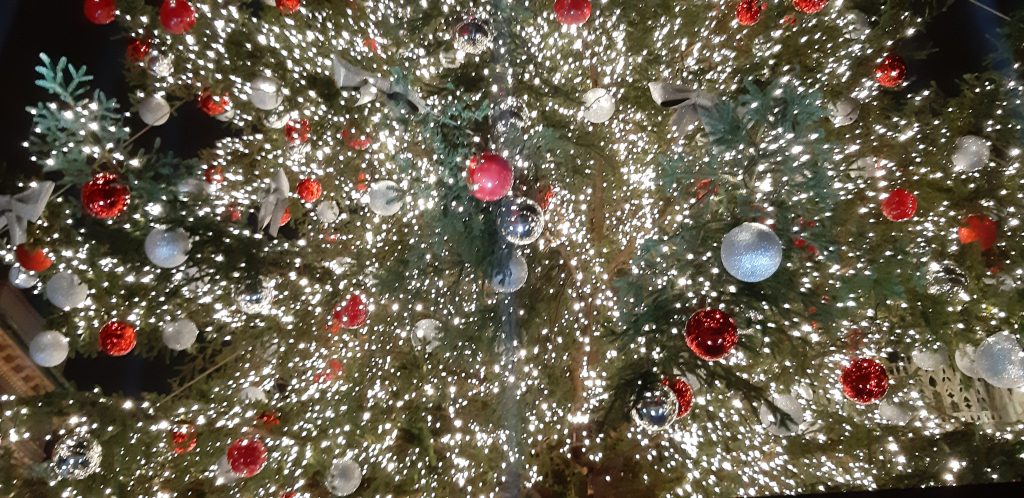 2. THE CHRISTMAS MARKET

After a year of absence due to the pandemic, the market returns with the best traditional products from the regions of italy. The shops are showcased in 64 wood chalets where you can find gastronomical products, clothings, artisan products and handmade christmas decorations. A good place to find quality christmas presents.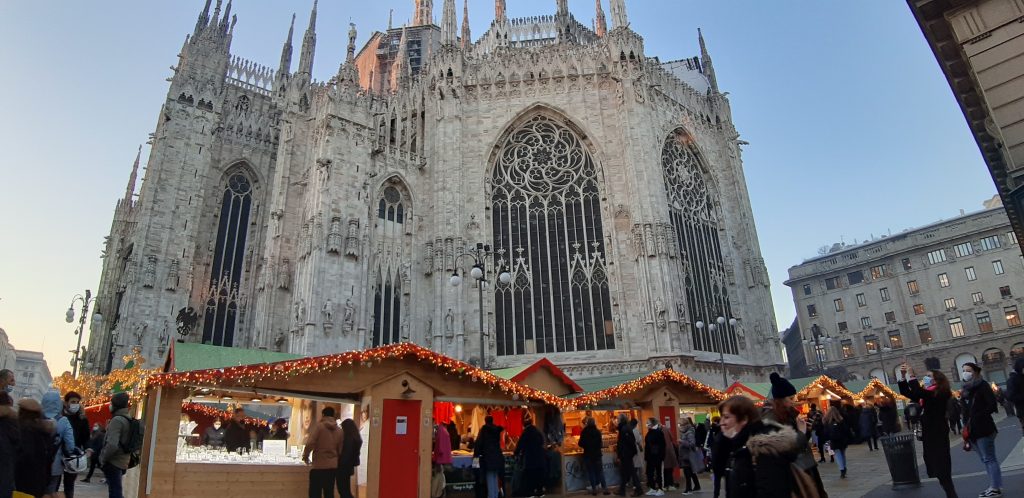 3. THE SWAROVSKI CRYSTAL X'MAS TREE
This very elegant 12 meters Christmas tree lightens up the heart of the Galleria Vittorio Emanuele. This gallery is a famous shopping mall in Milan where you can find branded shops of Louis Vuitton, Gucci, Prada, YSL, Dior etc. The tree which is placed under the dome, has 10,000 christmas lights and 200 decorations of handmade Swarovski crystals. This year, the tree is called the "Tree of Wonder" and is dedicated to the Milanese and tourists that visits the city. It has big crystal sculptures of the 4 symbols of the city which are the Scala Theater, The Milan Cathedral, the Sforzesco Castle and the iconic Tram of Milan.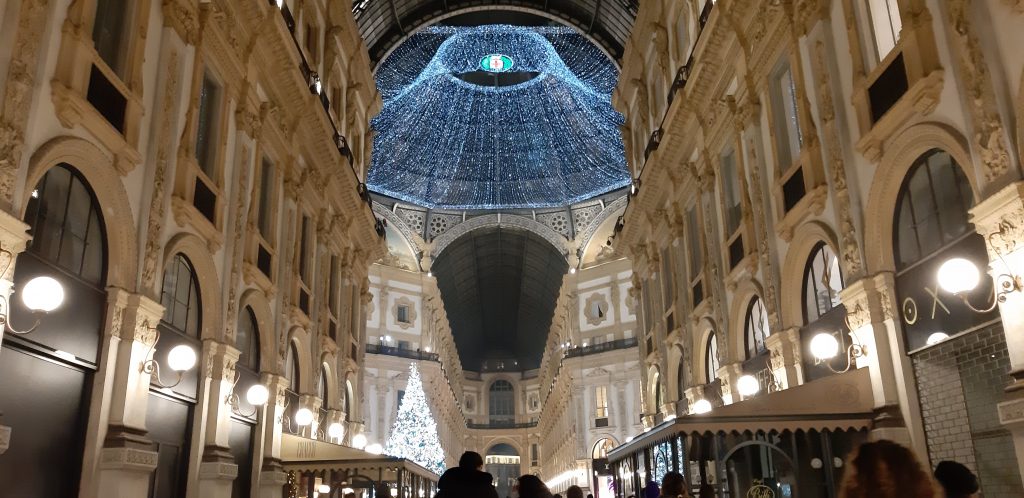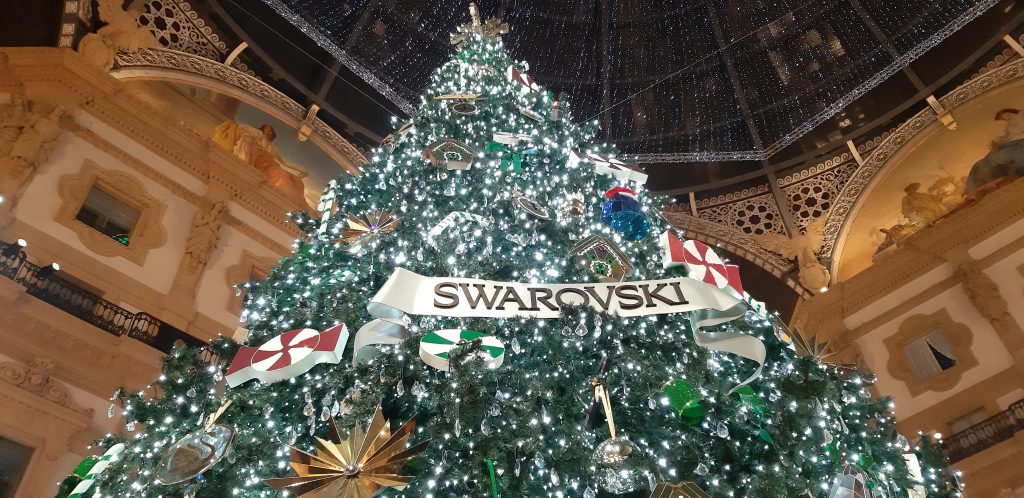 4. THE RINASCENTE MALL
The best Christmas display ever! The 8 windows of the store become picturesque antique christmas villages with miniature mountains, ski lifts, air balloons, trees and clouds. The decors are all handmade by the Tuscan artist Virgilio Villoresi. "Finding Christmas" is the theme this year which tells the story of a soldier in search for his love which he found in the christmas village. The 4 giant vintage nutcracker soldiers at the entrance of the mall makes it a dreamland. Definitely, the most instagrammable spot this year.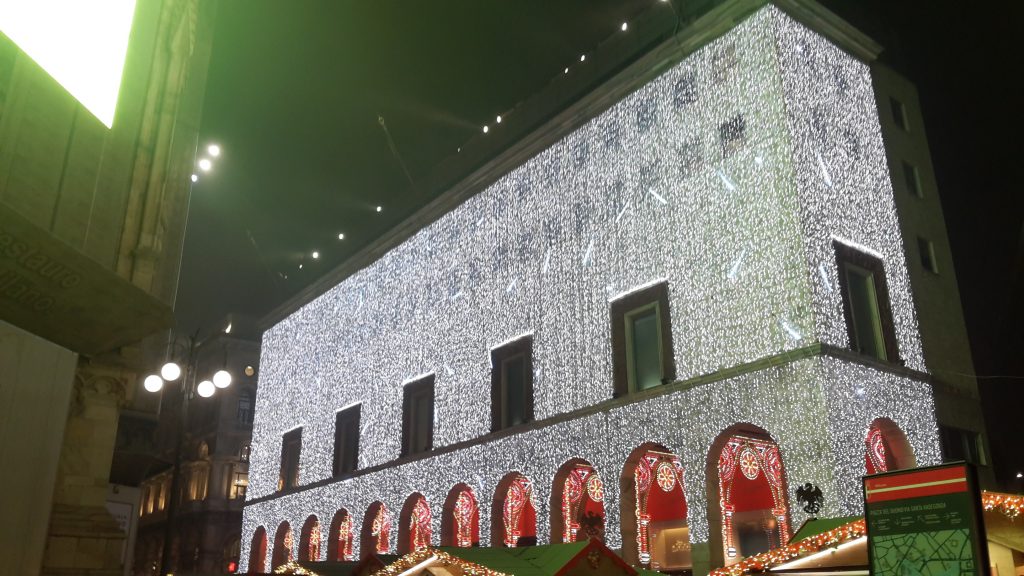 Merry Christmas to all!